The Restoration RE-Stain Cabinet Class
At FE Dallas
Friday, December 6th 8:30am-5:00pm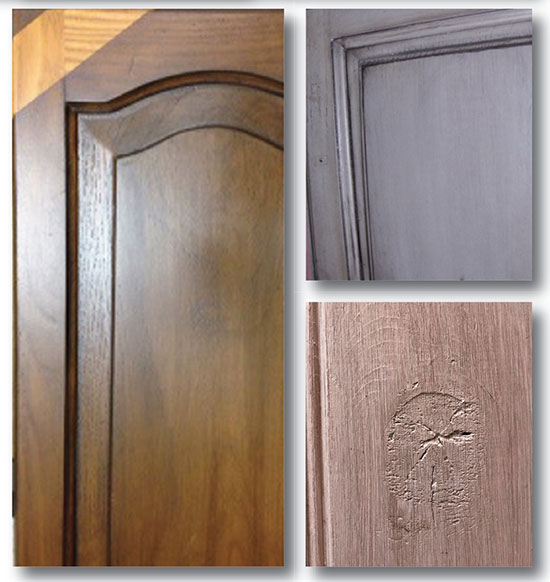 FE Dallas Inc.
4550 Sunbelt Drive Addison, TX. 75001
(972)-733-0028
Join us to learn Faux Effects'® unique system for updating cabinetry and furniture in a minimum amount of steps for a beautiful and durable finish. Also appropriate for unfinished wood surfaces. This class offers rustic, modern color finishes and styles found in the most popular furniture stores and web sites.
Several Faux Effects® products will be used including DuraSeal Sanding Sealer™, Stain & Seal™ and FauxCreme Color Concentrate™, along with Finishing Paste™ for the look and feel of restoration type pieces. Finishes may be brushed, rolled or sprayed. Also, we will cover the use of the FX2015™ HVLP spray system.
In this class you will complete 4 finishes on wood doors and 2 finishes on moldings. Our guide gives you information to create your own combinations for endless possibilities using beautiful warm creams, silvery greys and natural washed wood tones.
Class fee is $350 and includes wood doors and moldings, materials, written curriculum and tools. Please call Faux Effects with questions and to register. We will send you a confirmation email.